Chillennium is the largest student-run game jam in the world. The game jam runs for 48 hours straight, with hundreds of student contestants coming in from across the world in addition to industry professionals who act as mentors and judges.
To make it all work, we need your help.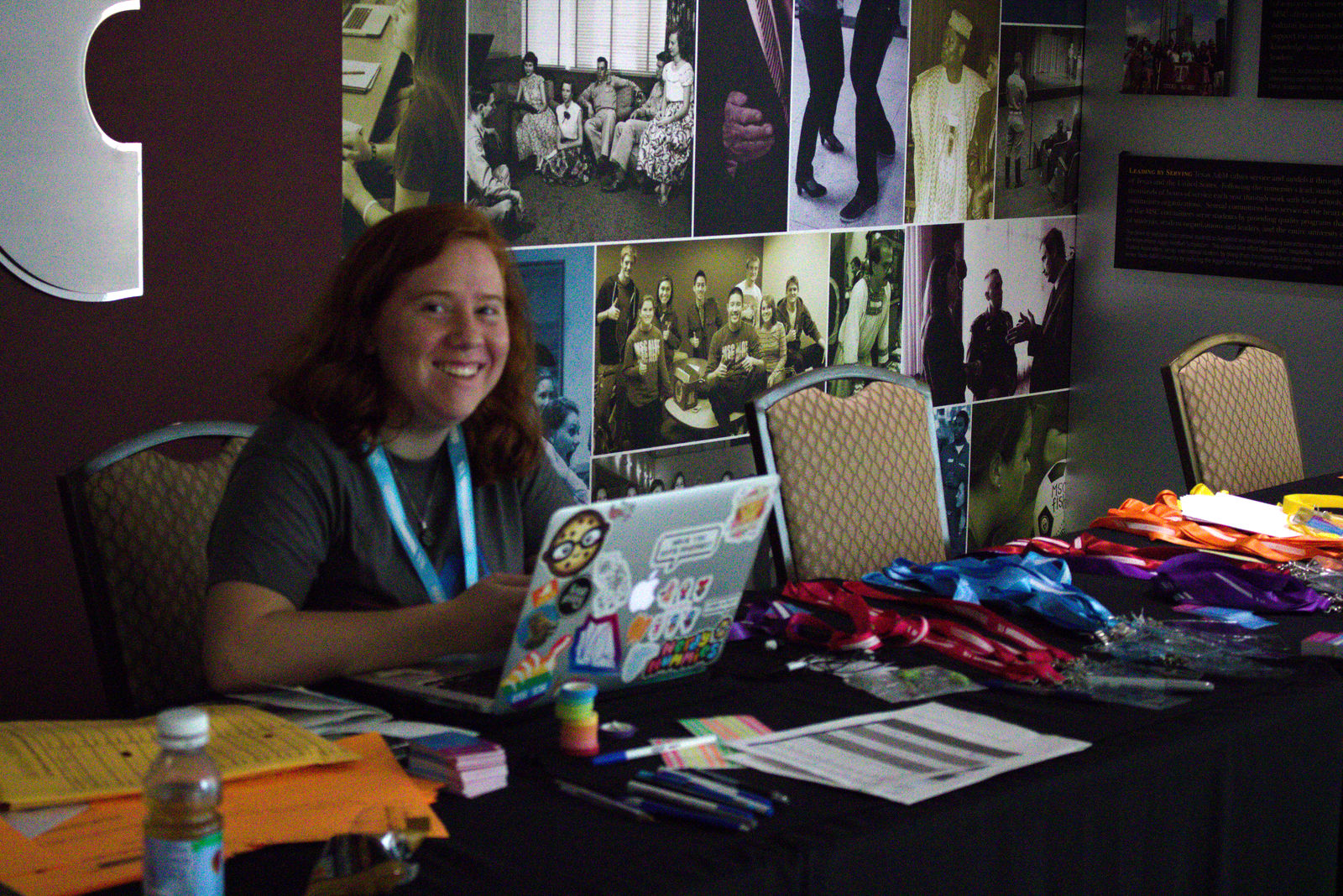 Being a Volunteer
Time Commitment
As a volunteer, you must be able to commit to a minimum of 2 shifts of 4 hours each, totaling 8 hours of volunteer service to the game jam during the weekend. If you'd like to contribute more time towards the event, let us know! We are always happy to have a helping hand.
Requirements
Applicants must be 18 years of age or older and be a current student at Texas A&M University. Volunteers must also attend a mandatory training meeting, and be able to volunteer at least 2 shifts of 4 hours over the course of the weekend.
Be Punctual
Arrive 15 minutes before your shift with a smile and a driving passion for games.
Mandatory Meeting
You must attend a volunteer training meeting that will teach you everything you need to know about your time as a volunteer. These meetings will take place on September 24, 25, and 26.
Benefits
As mentioned earlier, our volunteers are an essential part of Chillennium, and we wouldn't be able to do it without you. To show our thanks and appreciation for all your hard work, we're offering some awesome perks exclusively to our volunteers! These perks include (but are not limited to) free Chillennium 2019 swag, entries into a volunteer merch raffle, one-on-one time with industry professionals, free food, and more!
Free stuff aside, Chillennium is an incredible experience which brings together hundreds of people passionate about building fun, interactive experiences. You will have a part in bringing this organization to life, and will be entrusted with the responsibility and autonomy of leading and guiding participants.
Lastly, Chillennium is a non-profit organization, and is able to sign off on volunteer hours! We are happy to help you achieve your goals when you help us achieve ours!
Responsibilities
Depending on your preferences and shift times, you will be asked to do the following as a volunteer:
  Setup
  Take down
  Check-in booths
  Monitoring doors
  Checking badges
  Assisting conference mentors
  Providing general assistance for participants
  Cleanup after meals
How to Apply
We are happy you're eager to help, but with Chillennium around the corner, we are no longer accepting volunteers. Stay connected with us on social media and be sure to check back to contribute for next year!
Further Questions?
We love our volunteers, and we want you to help out if you can. So if you have any more questions, feel free to contact us at chillennium.volunteers@gmail.com